moving
now browsing by tag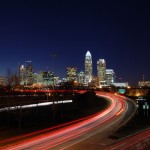 The city of Charlotte has become a mecca for all walks of life, including families, young professionals, and singles. And with friendly neighborhoods, plenty of outdoor fun, and great entertainment options, it's easy to see why. The area boasts something for everyone from bike trails to whitewater rafting to wineries to museums. The city has even become a magnet for large corporations that continue to provide a growing job market for residents. If you're planning to move to Charlotte and are curious about the area, here are a few things this local Charlotte moving company thinks you should know about this North Carolina town:
Neighborhoods
Charlotte has several distinct neighborhoods that are excellent for east coast living. Downtown Charlotte is considered "Uptown" by locals and is a hub for young singles with athletic arenas, bars, restaurants, and exciting nightlife. The North Davidson neighborhood (also known as "NoDa") is a gentrified area that appeals to the 20-30-year-old hipster crowd. Beer lovers will appreciate the many breweries in this neighborhood and can enjoy a snack at Amelie's, an eclectic French bakery that's open 24 hours a day. Families can find their perfect home in the quiet areas of Huntersville, Cornelius, and Davidson, which are a 30-minute drive from the busy city center. And with a beautiful lake that surrounds the region with boating and fishing activities, it's the ideal place for raising a family.
Schools
Parents with little ones can enroll their children in one of Charlotte's many charter schools, which offers quality education with an affordable private school experience. The city also offers excellent programs for kids in middle and high school within the Charlotte-Mecklenhurg school system, which outperforms almost every school in the state of North Carolina. And for toddlers and infants who need daycare, parents will be happy to find that the state uses a star-system screening to find the best pre-K and nursery schools for your family.
Work Commute
With a large amount of people moving into the city, the average commute time in Charlotte can run over 30-minutes long (without including rush hour traffic), especially I-77 north of I-485 and south of downtown towards South Carolina. And with the amount of growth that the town has sustained in recent years, its traffic conditions are still suffering a few growing pains. When deciding where to live within the city, be sure to scope out where your workplace is in relation to your home. And if you have the opportunity, try making the drive between your prospective office and home in various traffic conditions.
City Life
While Charlotte has grown in size and population, it can be easy to make new friends within the booming landscape. There many several MOPS groups around the area for young moms and children to meet and support each other. And with large churches, running clubs, pottery classes, yoga memberships, and other social opportunities, there are plenty of people who find common ground within the city.
Moving into Your New Charlotte Home
When you're ready to pack up and move to Charlotte, be sure to give our friends at Cheap Movers Charlotte a call. They can help you locate local or long distance moving services from Charlotte-area moving companies for less. To reach them, here is their contact info:
Cheap Movers Charlotte
9911 Rose Commons Drive Suite E-609
Huntersville, NC 28078
(704) 885-5453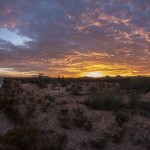 Almost always warm and sunny, the city of Phoenix, AZ, is located in the Salt River Valley, surrounded by the McDowell, White Tank, and Superstition Mountain ranges. Recently, this desert oasis has started attracting more families because of the economy, affordable cost of living, and successful school districts. If you are thinking about relocating your family to this sun-drenched haven, we've done a little research for you with the help of local moving company Cheap Movers Phoenix, the #1 source for finding affordable Phoenix moving companies.
Looking at real estate in the Phoenix-Scottsdale metropolitan area can get confusing when you're trying to balance proximity to city centers and workplaces with finding a neighborhood that's also family-friendly and suburban. The list below highlights some of the best family-friendly neighborhoods.
Queen Creek
Located in the far southeast corner of the metroplex, beyond Gilbert and Chandler, the community of Queen Creek is about a 45-minute commute to downtown Phoenix, but only about 30 minutes from Mesa. Thanks to its location on the outskirts of the Phoenix metropolitan area, the cost of living in Queen Creek is reasonable. The average home value in the area is $253,000, which is more affordable than other parts of Phoenix. Most children go to one of the schools in the Queen Creek Unified School District, though private school options are available. Some of the neighborhood highlights include the Barney Family Sports Complex offering athletic activities; the Performing Arts Center, which hosts both local and national shows; and Schnepf Farms, a local gem that hosts numerous festivals throughout the year.
Chandler
A little closer to central Phoenix, Chandler also sits in the Southeastern part of the Phoenix metropolitan area. This prominent suburb with a population of almost a quarter million is known for its entrepreneurial spirit and age-old traditions. Average home prices range between the low-200s to mid-300s, depending on the zip code. The range of prices and variety of housing options in this area make it easy for families to find what they're looking for. Chandler has a great public school district and a bustling downtown. Families can enjoy various holiday festivals, like the Tumbleweed Tree Lights Ceremony and the Cinco de Mayo Chihuahua Races, or fun events like the annual Ostrich Festival. Chandler is a growing area that could be perfect for your family!
Anthem
Anthem, Arizona also made the list due to its ability to present as a suburb, but entertain like a city. Located north of the city, along the I-17 corridor, Anthem is ideal for those who might work in Deer Valley, North Mountain Village, or another area in North Phoenix. Just 30,000 people call this suburb home, which has also been named one of the best places to raise a family by Parenting magazine. The local community center offers a variety of youth sports, while family-friendly festivals like the city's annual Java and Jamming event, offer fun for the whole family. Anthem is served by the Deer Valley Unified School District and boasts a number of charter and private schools as well.
Gilbert
Finally, the suburb of Gilbert also makes our list. Situated close to Chandler, Gilbert is known for its wide variety of outdoor activities, such as hiking at the Riparian at Water Ranch. The historical downtown area boasts many boutique shops, cafes, and art galleries. To cool off from the oppressive Phoenix heat, adults can enjoy brews at the nearby Arizona Wilderness Brewing Company or take their kids to enjoy splashing in the Mesquite or Greenfield swimming pools. If your family is into healthy living, then Gilbert is the place to be!
The Phoenix-Scottsdale metropolitan area offers families affordability, great schools, a multitude of outdoor activities, and easy commuting. With the neighborhoods listed, your family can have the all the perks of living in the suburbs, with proximity to the amenities of the city.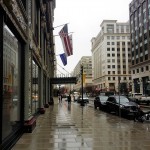 A diverse, melting pot of opportunity, careers and educational opportunities, Washington DC is becoming increasingly attractive to Millennials looking to further their education and develop as young professionals. With so much to offer Millennials students and professionals, just what thriving neighborhoods will meet your educational and career needs? Look at the top neighborhoods in the DC metro where Millennials are flocking to settle.
1. Ballston, VA
Although Ballston, VA hasn't always been a hot spot among young people, this up-and-coming region is now known for its affordable new construction. While the availability of reasonably-priced housing may be one vital piece of the puzzle for you as you consider a DC move, Ballston also boasts a central location, just a few Metro train stops from the nation's capital. In addition, with the boom in housing and the influx of a younger generation, better schools, restaurants, shopping, and bars have been popping up all over this fun neighborhood. As a bonus, the Ballston Common Mall is being completely redone with a completion date of 2017 holidays.
2. Del Ray, VA
Despite older housing, this neighborhood in the heart of Alexandria offers residents a funky and unique vibe with convenient proximity to the hot job market of DC. The shopping, coffee shops, yoga studios and delicious bites in this sweet neighborhood are reminiscent of what you might find in cities like Portland, Oregon or Austin, Texas. Imagine Saturdays spent strolling main street, buying fresh produce at the farmer's market, and dining al fresco on flower-lined sidewalk patios.
3. Georgetown
Another local business hot spot, Georgetown has a plethora of art, food and outdoorsy fun to cater to Millennial tastes. In addition to all the neighborhood's delicious restaurants and unique boutiques, there are lots of nearby trails for the avid runner, as well as educational opportunities at nearby colleges and universities. While housing here is a bit steeper, the convenient location might just be worth it. The area offers fast access to downtown, the metro, and the thousands of job opportunities in the District.
4. Foggy Bottom
Like Georgetown, Foggy Bottom offers easy access to education so you can earn that Master's degree you've been thinking about getting, with George Washington University just blocks away. While you're taking a study break or off from work for the weekend, explore the multitude of art galleries and museums in this popular neighborhood or play a little "beach" volleyball near the Potomac River.
5. U Street
You work hard to climb that corporate ladder. U Street will give you the immediate access to play hard, right in your own neighborhood. Despite the booming nightlife, you'll enjoy the rich, diverse history of U Street, which was once home to movie stars, Jazz musicians and more. Feast at restaurants, bars, and clubs that were once filled with historic musicians who changed the course of the music industry. The best part: with U Street near the center of it all, your commute to work and entertainment will probably be short (if not non-existent).
Looking for DC Area Movers?
With so many up and coming neighborhoods and a transportation system that makes getting around a breeze, navigating the nation's capital will extend bountiful career options, schools, great food and drinks, a rich history, and weekends filled with sites and shopping. While you focus on finding the right neighborhood for you, why not leave the logistics of your move up to the professionals? Here are some of the area's best moving companies:
Cheap Movers DC
3509 Connecticut Avenue NW #10028
Washington, DC 20008
(202) 774-9296
Matthew's Nationwide Moving
6110 Redwood Ln
Alexandria, VA 22310
(571) 276-7024
A Few Good College Men Movers
8616 Dakota Drive
Gaithersburg MD 20877
(202) 557-4000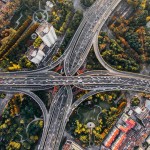 Moving out of state can be expensive and stressful, especially if you have a large family to bring with you. Without a good working plan, organizing and packing all of your household's belongings can quickly become chaotic, adding more aggravation to an already hectic moving process. If you need help with planning a move, here are a few tips to plan ahead, get creative, and make moving across state lines cheaper and easier.
Start Early
The most important part of a moving process is to plan as far in advance as you can. The sooner you start, the sooner you'll be able to make an inventory of all of your belongings, ensuring that nothing will get lost or left behind. You'll have more time to gather your belongings, pack and to think through the best options for moving supplies, such as boxes, labels, and wrap. You'll also have more options for interstate movers and can pick out the best dates for your moving day. Although it can be tempting to leave packing until the last minute, packing ahead of time will help you to be prepared on the day of your move.
Get Rid of Stuff
When packing your belongings, you'll probably find things that you haven't used in years or forgot that you had, including old clothes, canned goods, sports equipment, or furniture. Instead of wasting time and money packing these unused items, it's best to get rid of them. Whether you donate to charity or sell items on eBay or Craigslist, you'll have fewer boxes to pack and unpack, saving space and energy.
Use Recycled Packing Materials
While moving out of state can be expensive, you can save a lot of money by using recycled packing supplies. Check with your local grocery store or recycling center for cardboard boxes or plastic crates that can be utilized for your move. Ask local cafe owners for any newspapers that tend to be thrown away after the end of a week to use as wrapping. Talk to your family and friends and ask them to save any shipping boxes they get in the mail. When it comes to your home, keep any old paperwork that needs to be shredded before the move to use as packing material and make use of any containers that you already own, such as suitcases and plastic storage bins. You can also pack clothing in garbage bags and use old linens to wrap your breakables.
Shop Around for Interstate Movers
If you plan to hire a long distance moving company, make sure to ask a lot of questions before signing the paperwork. Per greatguysmoving.com, most nationwide moving companies will offer free in-home moving consultations. During this consultation, the mover will send someone to your home to give you a breakdown of how much they'll charge and what kind of services they offer. Some companies will charge for wardrobe boxes that you could buy online at a much lower price. Others might offer to pack your things at a discount, but only if you purchase their overpriced boxes. In any case, don't merely settle for the first company that you talk to. Be sure to compare and contrast many different companies to get the best price for you and your family.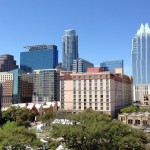 Over the years, people from all around the United States have been flocking to the city of Austin, Texas, and it's easy to see why! With countless job opportunities, family-friendly neighborhoods, and a unique, eclectic vibe, Austin has all the appeal for both individuals and families alike. Read on to discover what makes this southern state capital one of the most popular and fastest growing US cities.
Mild Winters
If you live in any Midwest or mid-Atlantic states that have snowfall and below-freezing temperatures during the winter months, you probably fantasize about living in a place where you don't need to bundle up and grab a shovel to get out of your driveway. In Austin, the average temperature in December, January, and February doesn't drop below 42 degrees! Living here, you can say goodbye to salting the sidewalks and buying expensive winter tires for your car, as Austin has sunny weather all year long.
Music Scene
The city of Austin holds the title of "Live Music Capital of the World" and attracts many different kinds of music enthusiasts. With an extensive selection of great venues to choose from, such as the Frank Erwin Center and the 311 club, Austin is the ideal destination for those who enjoy listening to tunes during their after-work hours. One of the best representations of Austin's vibrant musical scene is at the annual South by Southwest Music Festival, where thousands of bands from all over the world come to play in Austin. Other popular festivals include the Austin City Limits and the Fun Fun Fun Fest.
Affordability
Many people move to Austin because they crave the warm temperatures and culture of Los Angeles, but can't afford the expensive real estate and cost of living in California. Austin's average monthly rent is a mere $1,300 for a one-bedroom apartment and $1,600 for a two-bedroom apartment. For big city living, these prices are relatively low when compared to places like L.A. or New York City.
Job Market
Austin has one of the strongest job markets in the country, making it the ideal destination for anyone looking to start fresh in a new career. With employment opportunities such as information services, business, medical, and construction, there are many different fields to choose from when relocating to this city. Austin also has a very low rate of unemployment (3.7 percent) and a high average monthly starting salary ($3,150). It even offers employment opportunities for the disabled, with 45.6 percent of disabled Austin citizens having jobs.
Planning Your Move to Austin
From music festivals to warm weather to an abundance of job opportunities, the capital city of Texas is a one-of-a-kind place. Whether you're considering moving here to escape the high prices of other metropolitans or to pursue a new career path, there are lots of reasons to move to this fast growing city. Before you pack up and relocate, make sure to think ahead. Take a trip to explore Austin's varied neighborhoods to find the one that's right for you. Read up on housing, jobs, schools, healthcare, and more from publications like Austin Relocation Guide and Austin 360. Then find help from a local moving company, like Apple Moving (about.me, google+), that knows the area to smooth your transition and help you get settled into your new hometown. With a little planning, you too could live the dream life of calling Austin, TX home.