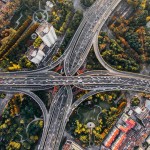 Moving out of state can be expensive and stressful, especially if you have a large family to bring with you. Without a good working plan, organizing and packing all of your household's belongings can quickly become chaotic, adding more aggravation to an already hectic moving process. If you need help with planning a move, here are a few tips to plan ahead, get creative, and make moving across state lines cheaper and easier.
Start Early
The most important part of a moving process is to plan as far in advance as you can. The sooner you start, the sooner you'll be able to make an inventory of all of your belongings, ensuring that nothing will get lost or left behind. You'll have more time to gather your belongings, pack and to think through the best options for moving supplies, such as boxes, labels, and wrap. You'll also have more options for interstate movers and can pick out the best dates for your moving day. Although it can be tempting to leave packing until the last minute, packing ahead of time will help you to be prepared on the day of your move.
Get Rid of Stuff
When packing your belongings, you'll probably find things that you haven't used in years or forgot that you had, including old clothes, canned goods, sports equipment, or furniture. Instead of wasting time and money packing these unused items, it's best to get rid of them. Whether you donate to charity or sell items on eBay or Craigslist, you'll have fewer boxes to pack and unpack, saving space and energy.
Use Recycled Packing Materials
While moving out of state can be expensive, you can save a lot of money by using recycled packing supplies. Check with your local grocery store or recycling center for cardboard boxes or plastic crates that can be utilized for your move. Ask local cafe owners for any newspapers that tend to be thrown away after the end of a week to use as wrapping. Talk to your family and friends and ask them to save any shipping boxes they get in the mail. When it comes to your home, keep any old paperwork that needs to be shredded before the move to use as packing material and make use of any containers that you already own, such as suitcases and plastic storage bins. You can also pack clothing in garbage bags and use old linens to wrap your breakables.
Shop Around for Interstate Movers
If you plan to hire a long distance moving company, make sure to ask a lot of questions before signing the paperwork. Per greatguysmoving.com, most nationwide moving companies will offer free in-home moving consultations. During this consultation, the mover will send someone to your home to give you a breakdown of how much they'll charge and what kind of services they offer. Some companies will charge for wardrobe boxes that you could buy online at a much lower price. Others might offer to pack your things at a discount, but only if you purchase their overpriced boxes. In any case, don't merely settle for the first company that you talk to. Be sure to compare and contrast many different companies to get the best price for you and your family.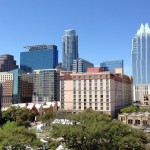 Over the years, people from all around the United States have been flocking to the city of Austin, Texas, and it's easy to see why! With countless job opportunities, family-friendly neighborhoods, and a unique, eclectic vibe, Austin has all the appeal for both individuals and families alike. Read on to discover what makes this southern state capital one of the most popular and fastest growing US cities.
Mild Winters
If you live in any Midwest or mid-Atlantic states that have snowfall and below-freezing temperatures during the winter months, you probably fantasize about living in a place where you don't need to bundle up and grab a shovel to get out of your driveway. In Austin, the average temperature in December, January, and February doesn't drop below 42 degrees! Living here, you can say goodbye to salting the sidewalks and buying expensive winter tires for your car, as Austin has sunny weather all year long.
Music Scene
The city of Austin holds the title of "Live Music Capital of the World" and attracts many different kinds of music enthusiasts. With an extensive selection of great venues to choose from, such as the Frank Erwin Center and the 311 club, Austin is the ideal destination for those who enjoy listening to tunes during their after-work hours. One of the best representations of Austin's vibrant musical scene is at the annual South by Southwest Music Festival, where thousands of bands from all over the world come to play in Austin. Other popular festivals include the Austin City Limits and the Fun Fun Fun Fest.
Affordability
Many people move to Austin because they crave the warm temperatures and culture of Los Angeles, but can't afford the expensive real estate and cost of living in California. Austin's average monthly rent is a mere $1,300 for a one-bedroom apartment and $1,600 for a two-bedroom apartment. For big city living, these prices are relatively low when compared to places like L.A. or New York City.
Job Market
Austin has one of the strongest job markets in the country, making it the ideal destination for anyone looking to start fresh in a new career. With employment opportunities such as information services, business, medical, and construction, there are many different fields to choose from when relocating to this city. Austin also has a very low rate of unemployment (3.7 percent) and a high average monthly starting salary ($3,150). It even offers employment opportunities for the disabled, with 45.6 percent of disabled Austin citizens having jobs.
Planning Your Move to Austin
From music festivals to warm weather to an abundance of job opportunities, the capital city of Texas is a one-of-a-kind place. Whether you're considering moving here to escape the high prices of other metropolitans or to pursue a new career path, there are lots of reasons to move to this fast growing city. Before you pack up and relocate, make sure to think ahead. Take a trip to explore Austin's varied neighborhoods to find the one that's right for you. Read up on housing, jobs, schools, healthcare, and more from publications like Austin Relocation Guide and Austin 360. Then find help from a local moving company, like Apple Moving (about.me, google+), that knows the area to smooth your transition and help you get settled into your new hometown. With a little planning, you too could live the dream life of calling Austin, TX home.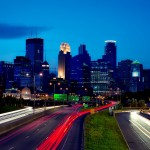 The United States boasts some of the most enticing cities in the world. With countless attractions, entertainment venues, and friendly neighborhoods, it's easy to see why so many people are eager to move into one of these appealing towns. If you're looking for a fresh start in a new and exciting environment, here are some of the trendiest cities that the U.S. has to offer.
Salt Lake City, UT
This state capital is known for its beautiful mountain views and quiet town atmosphere. You can enjoy many of the city's attractions that include hiking in the majestic Rocky Mountains, attending the famous Sundance Film Festival, and vacationing at the ski resorts of Snowbird or Deer Valley. With a friendly atmosphere, Salt Lake City is a perfect destination for both individuals and families alike.
Richmond, VA
The historic city of Richmond is full of cobblestone streets, colonial monuments, and has become an engaging center of modern culture. With many music venues, restaurants, and shopping districts, Richmond offers a vibrant city life that attracts a younger crowd. It also boasts of natural beauty, which you can find by taking a stroll in the Lewis Ginter Botanical Garden, King Dominion, or Williamsburg Park.
Pittsburgh, PA
Well-known for its culture, you'll find plenty of art galleries, jazz bars, and breweries in most of the streets of Pittsburg. The city also features an amazing food scene that offers everything from southern fried chicken to food truck street cuisine. And with attractions that include the Pittsburgh Ballet Theatre and the Andy Warhol Museum, this city is an excellent place for you and your family to appreciate the arts.
Minneapolis, MN
This snowy, northern city has something for everyone all year round. Families love visiting the Science Museum of Minnesota and the exciting Underwater Adventures Aquarium and can hike, fish, and bike in one of the many campgrounds located just outside of the city. The famous Mall of America is a paradise for the shopping addict and contains many attractions and fine dining experiences inside.With so many activities and fun attractions, Minneapolis is an ideal city for anyone to enjoy.
Cincinnati, OH
Cincinnati is the third largest city in Ohio and is considered one of the trendiest and least expensive cities in the country. With massive street painting parties, evening glow-art decorations, and a restored riverfront, the city draws in people from all around the U.S. Cincinnati also has a German heritage, and has many different pubs and breweries located around the city.